Thomas Dutronc, Stochelo Rosenberg, Rocky Gresset feat. Thomas Bramerie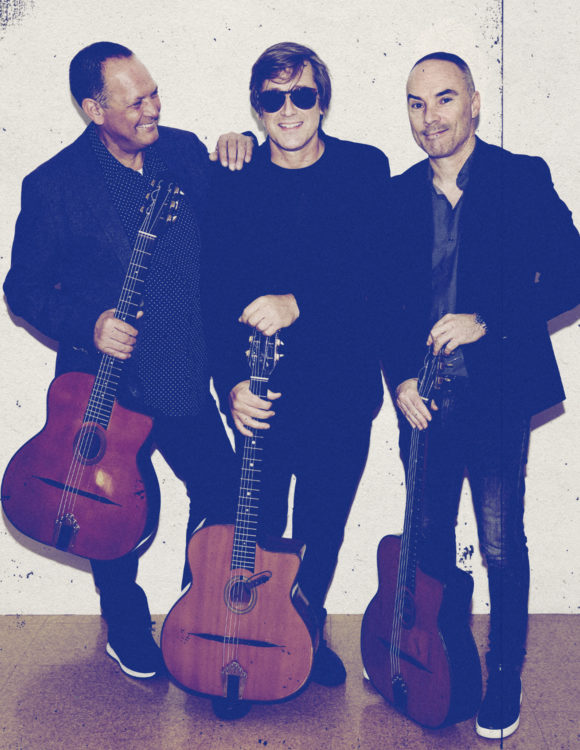 ©DR
Thomas Dutronc, Stochelo Rosenberg, Rocky Gresset feat. Thomas Bramerie
marylinebailly
Due to travel complications, this evening's concerts will take place at the new times shown below:
9:00pm Thomas Dutronc Rocky Gresset Stochelo Rosenberg featuring Thomas Bramerie
10:45pm Sixun
DOORS OPENING AT 7PM
Thank you for your understanding and enjoy the concerts
This project had been brewing for some time!
And so the time came to assemble three friends: Thomas Dutronc, Rocky Gresset and Stochelo Rosenberg, all eager to unite their 3 guitars to interpret the most beautiful melodies of the album Frenchy, timeless hits by Dutronc father and son and of course a return to the roots, direction Django with Stochelo, grand officer of the guitar put in the spotlight.
In just a few years Rocky Gresset has become one of the greatest guitarists of his generation, his exceptional talent put at the service of a wonderful musical sensibility. Before him, Stochelo had already surpassed the demonstration of an infallible technique to offer what seemed unachievable to most musicians: pure emotion.
As for Thomas, he has been able to combine the best of both worlds, being at the same time an excellent guitarist and a popular singer – his latest album, Frenchy having ranked 2nd among international best-sellers in the Jazz category.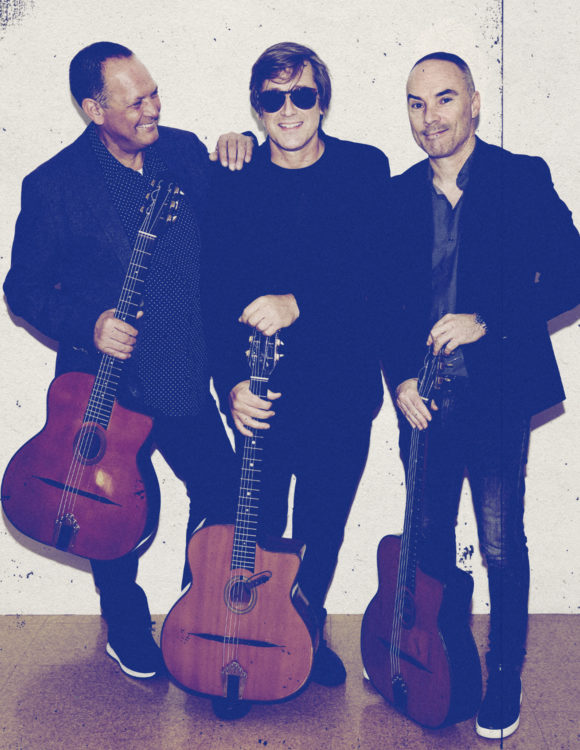 ©DR
Tarifs
The Gold Zone: €100
Category 1: €80
Category 2: €55
Category 3: €40 / €20*
* The "youth" rate (not available online) is for under-18s, students, and holders of the LOL1625 card (proof must be shown), within the limit of seats available within the 3rd seating category.
The Gold Zone ("Carré d'Or") means entrance to the festival site via the V.I.P. door, then via a special access point with designated ushers to reach the cushioned seats located less than 20 metres from the stage, with an unimpeded view of the stage.