Joe Bonamassa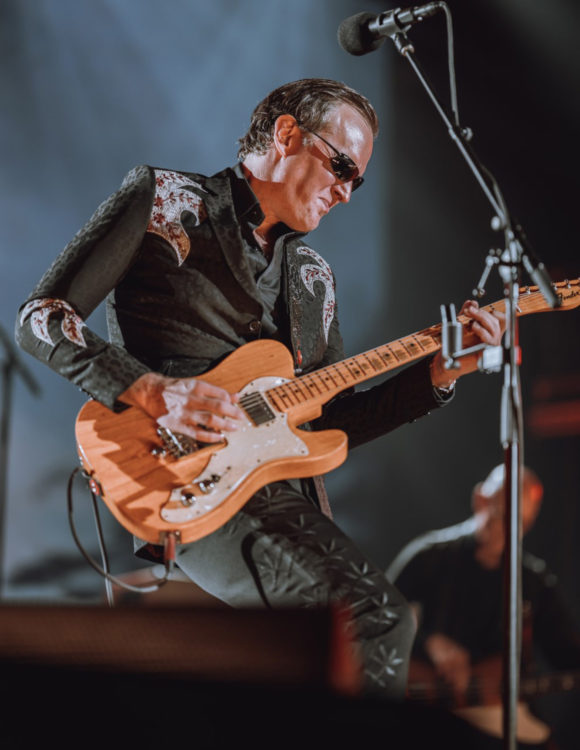 © DR
Joe Bonamassa
marylinebailly
Wearing a suit and sunglasses with, his hair sleeked back and of course his electric guitar slung over his shoulder, Joe Bonamassa is ready to set the stage ablaze.
Nominated 3 times for the Grammys® and having been at number 1 of the Blues album Billboard 25 times to date, this famous Blues-Rock guitarist and singer-songwriter will be calling at Juan this summer to give the Gould pine grove a buzz. Passing from powerful bluesy riffs to softer sequences, sometimes within the same song, it is with much mastery and energy that this virtuoso shares his music with his audience.
Since the start of his career with B.B. King at the age of 12, Joe has never ceased performing with the greatest (Eric Clapton, Slash…), placing his name among the giants of Blues Rock. He has performed on prestigious stages such as the Royal Albert Hall in London, the Carnegie Hall in New York and the Vienna State Opera. The Gould pine grove, which itself welcomed B.B. King from 1994 to 2011, will be added to his list for our greatest pleasure, where he will perform hits from his latest album Time Clocks and from the vast repertoire of his classics.
Joe Bonamassa, Reese Wynans, Calvin Turner, Lemar Carter, Josh Smith, Jade Macrae, Dannielle DeAndrea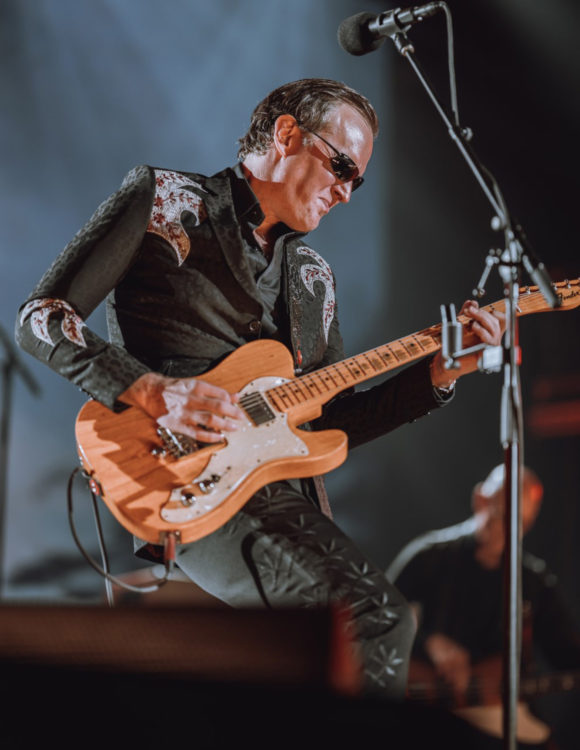 © DR
Tarifs
The Gold Zone: €110
Category 1: €90
Category 2: €75
Category 3: €50 / €25*
* The "youth" rate (not available online) is for under-18s, students, and holders of the LOL1625 card (proof must be shown), within the limit of seats available within the 3rd seating category.
The Gold Zone ("Carré d'Or") means entrance to the festival site via the V.I.P. door, then via a special access point with designated ushers to reach the cushioned seats located less than 20 metres from the stage, with an unimpeded view of the stage.