Deluxe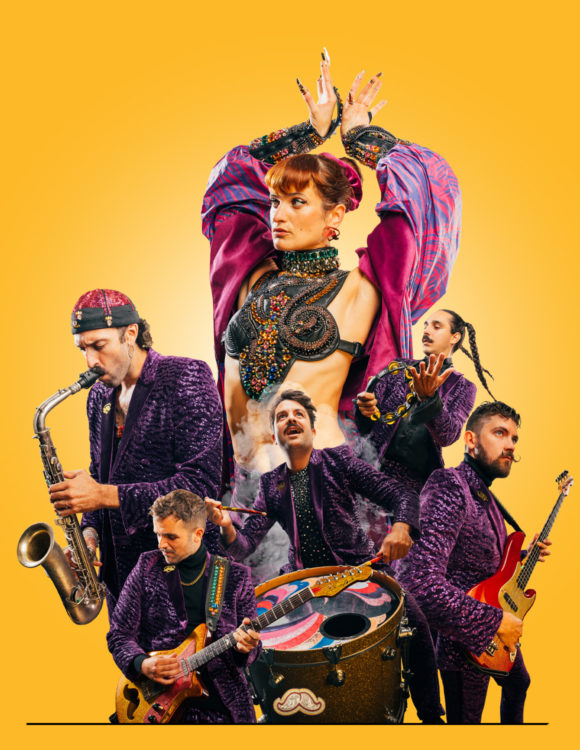 ©DR
Deluxe
marylinebailly
From their album 'Stachelight' (January 2016) to 'Boys & Girl' (June 2019) and 'Boys & Girl Suite et Fin' (March 2020), the six friends Kilo, Kaya, Pietre, Soubri, Pépé and Liliboy have performed more than 500 dates in France (Francofolies, Printemps de Bourges, Dour, Garorock, Solidays, Montreux Jazz Festival, Paleo, Vieilles Charrues…) and around the world (Italy, Switzerland, Belgium, Germany, UK, China, USA, Australia…).
Taking advantage of the confinement to play their classics again, Deluxe released in July 2020 a new album "En Confinement", and unveiled in March 2022 their new album "Moustache Gracias" !
On stage, their costumes are even more crazy, colorful and brilliant, inside a totally revisited scenography, which will leave even more room for their explosiveness and their communicative dynamism.
Without forgetting their emblematic moustache which will once again be honored.
Deluxe has prepared a musical and visual performance that is even crazier !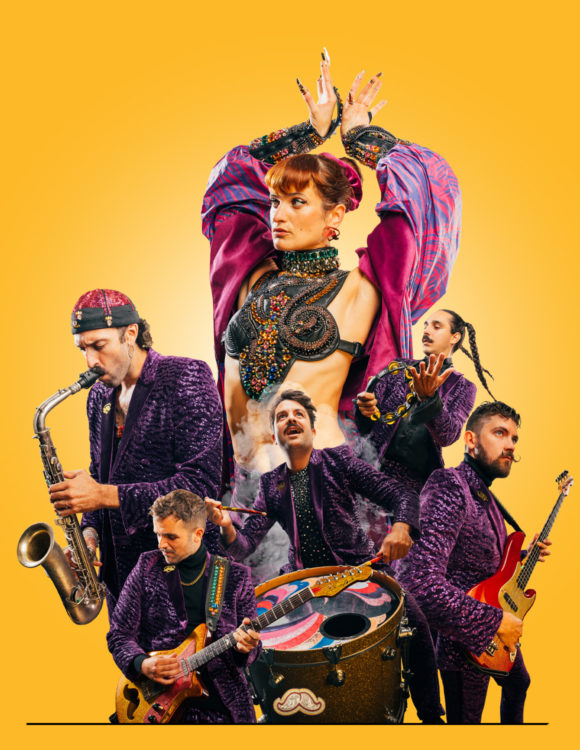 ©DR
Tarifs
The Gold zone : €90
Non numbered seating : €40 / €20*
* The "youth" rate (not available online) is for under-18s, students, and holders of the LOL1625 card (proof must be shown), within the limit of seats available within the 3rd seating category.
The Gold Zone ("Carré d'Or") means entrance to the festival site via the V.I.P. door, then via a special access point with designated ushers to reach the cushioned seats located less than 20 metres from the stage, with an unimpeded view of the stage.