Pinède Gould
By invitation
American Gospel JR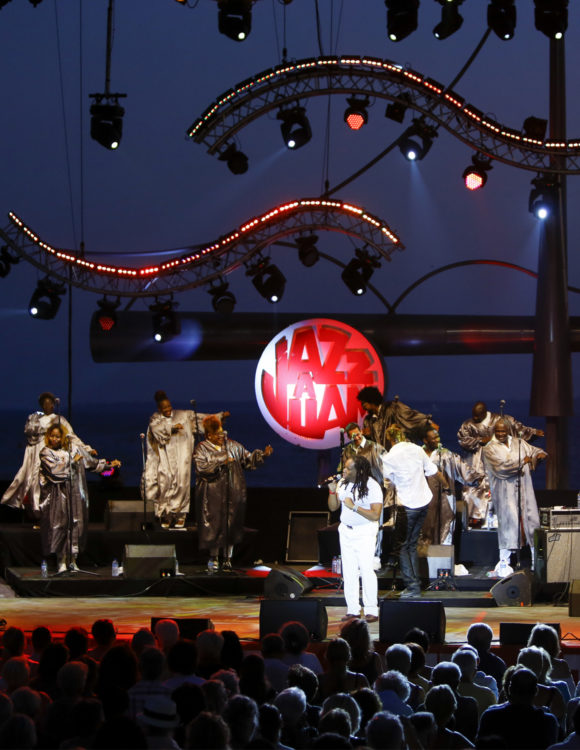 ©Gilles Lefrancq
American Gospel JR
marylinebailly
There are 20 of them with the energy of 100! That's only natural; it's the small ensemble of the famous show THE 100 VOICES OF GOSPEL
The same artistic direction, same choir members, same musicians, same energy…
In 1998, when The 100 Voices of Gospel was created, the Americans of the band decided to form the 1st professional Gospel band in Europe. Led by the striking Linda Lee Hopkins, AMERICAN GOSPEL they travel the world to have people discover the only music which binds together substance and form, message and music.
More than 1000 concerts, nominated at the first GOSPEL AWARDS in London, nominated for the REALITY TV AWARD UK, 1 GMD DOVE AWARD IN LOS ANGELES.
The concert is preceded by an ecumenical celebration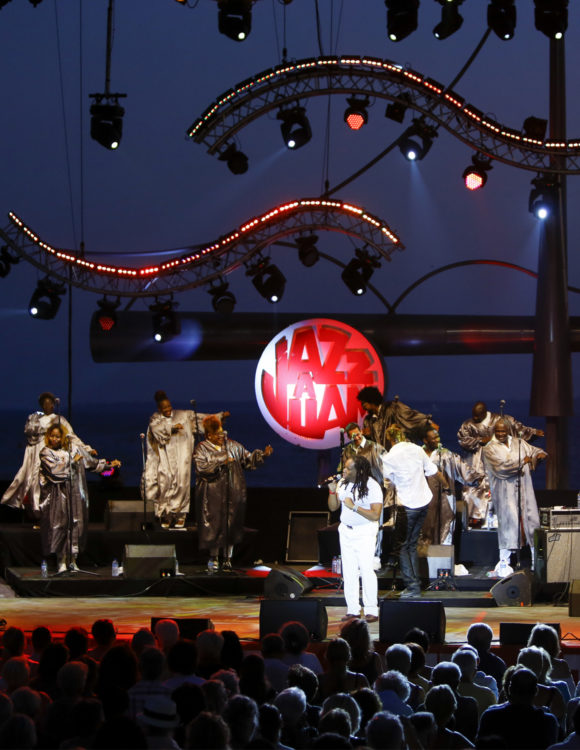 ©Gilles Lefrancq
Tarifs
How to obtain your invitations ?

- You are a customer of the 62nd Jazz à Juan Festival: please send us your order reference number by email to accueil-juan@antibesjuanlespins.com
You can get 1 invitation per purchased ticket
- You are not customer of the 62nd Jazz à Juan, from 1st of June 2023, you will find the invitation form over the counter at our Tourist Offices or on our website. The deadline for receipt will be June 30th, 2023.